H.E. Governor Martyn Roper toured Health City Cayman Islands on Thursday, November 15 accompanied by his wife Elisabeth and a group of hospital officials.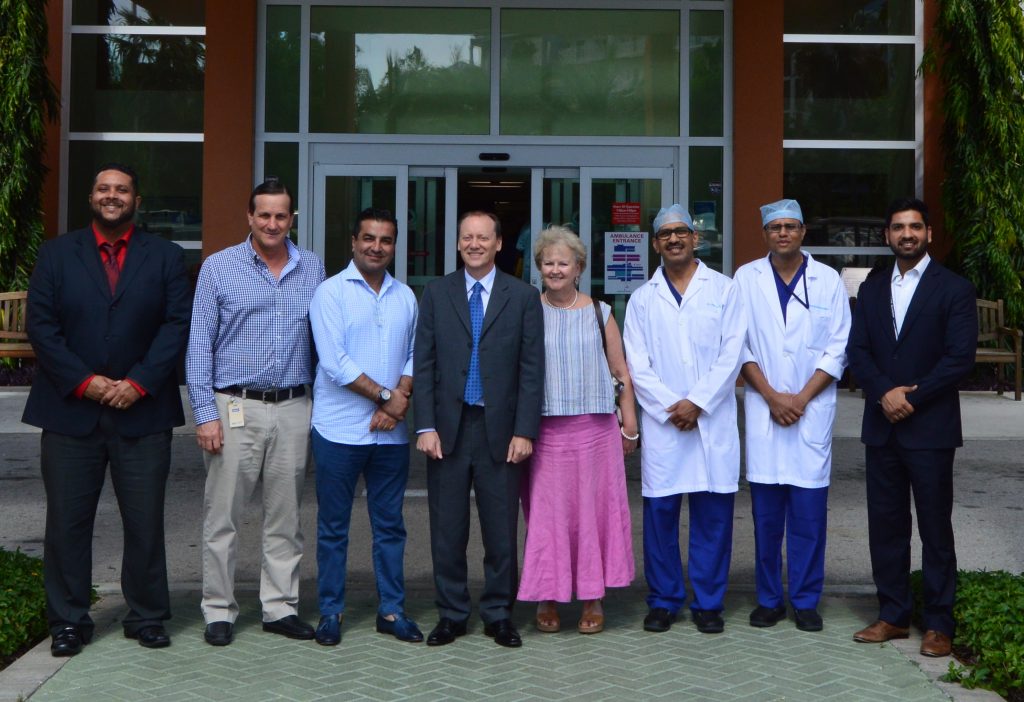 Governor Roper spent a few hours at the tertiary care medical facility in East End, Grand Cayman and received a full tour of the hospital's operations. He visited the patient wards, as well as the diagnostics and laboratory areas before seeing the facility's control room and hearing about the hospital's conservation programs and disaster preparedness capabilities.
Mr Roper was guided on the hospital tour by Health City Cayman Islands Medical Director Dr Binoy Chattuparambil, Clinical Director Dr Dhruva Krishnan, Business Development Director Shomari Scott, Facility Director Karan Dave and hospital developers Gene Thompson and Harry Chandi.
Dr Chattuparambil and Dr Krishnan gave Governor Roper a full update on the hospital's medical and technical capabilities, as well as an overview of the facility's quality control measures.
Mr. Roper arrived in the Cayman Islands on October 29, and has since been conducting familiarisation tours of the various districts and facilities of the Islands.
He is the 14th governor of the Cayman Islands, and a career diplomat. Over a 30-year career, Mr Roper has served the United Kingdom in Brazil, Algeria and most recently in China as the deputy head of mission for the U.K. in Beijing.