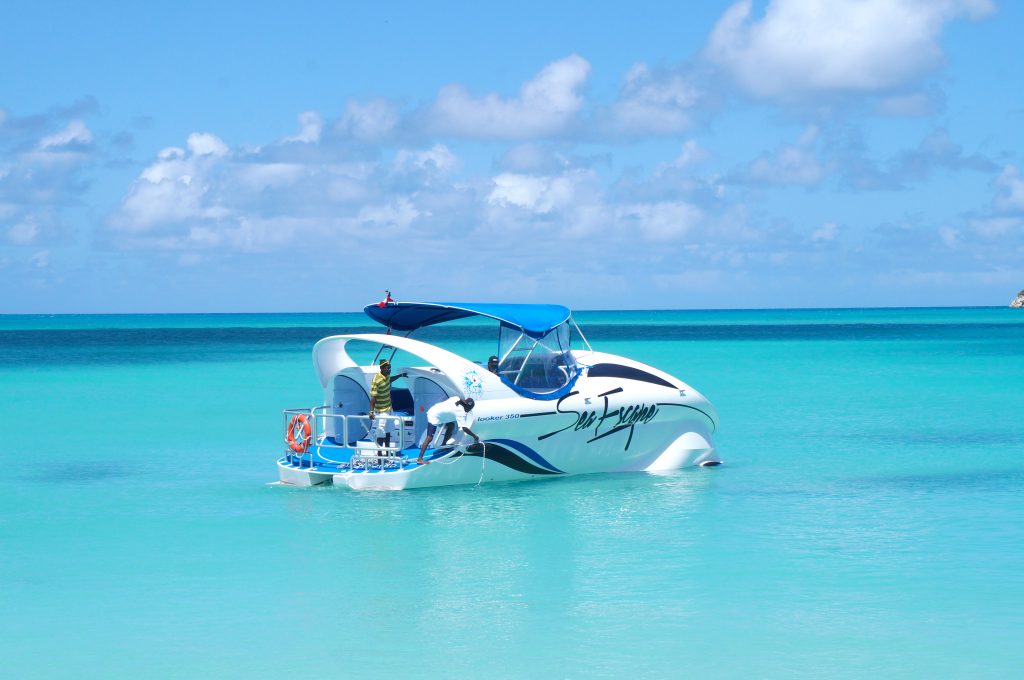 A new, state-of-the-art glass bottom boat has launched in Grand Cayman. Sea Escape glass bottom boat tours officially took to the water this week, providing tourists and residents alike with a sea excursion to remember.
 The first of its kind in Cayman, the ultra-modern Sea Escape glass bottom boat boasts an exceptionally large glass bottom observation area, ensuring passengers experience the ultimate viewing experience of Cayman's underwater world.
 A modern twist on traditional glass bottom boat tours, Sea Escape seats up to 30 passengers and ensures a maximum speed of 33 knots. The 9ft wide glass bottom lets guests observe Grand Cayman's naturally beautiful coral reefs and abundant sea life clearly, without the need to get wet.
 "We're really excited to bring the Sea Escape glass bottom boat to the shores of Cayman," said CJ Moore, owner of Sea Escape, "The boat is an exhilarating way to explore our pristine waters, full of colourful and mesmerising sealife, including turtles, stingrays, tropical fish, abundant coral and even the occasional shark."
 "We have a number of different tours available to suit everyone's needs. From family trips and parties, to corporate days out, there's an opportunity for everyone to experience what the beautiful waters of Cayman have to offer."
 Tours will be available every day from 8:30am from Balboa Beach and can last one or two hours depending on the type of tour chosen. The boat visits some of Cayman's most popular attractions, including the Kittiwake shipwreck, Cheeseburger Reef, wreck of the Cali, Seven Mile Beach, Chain Reef and many more, with the opportunity to snorkel at specific stops.