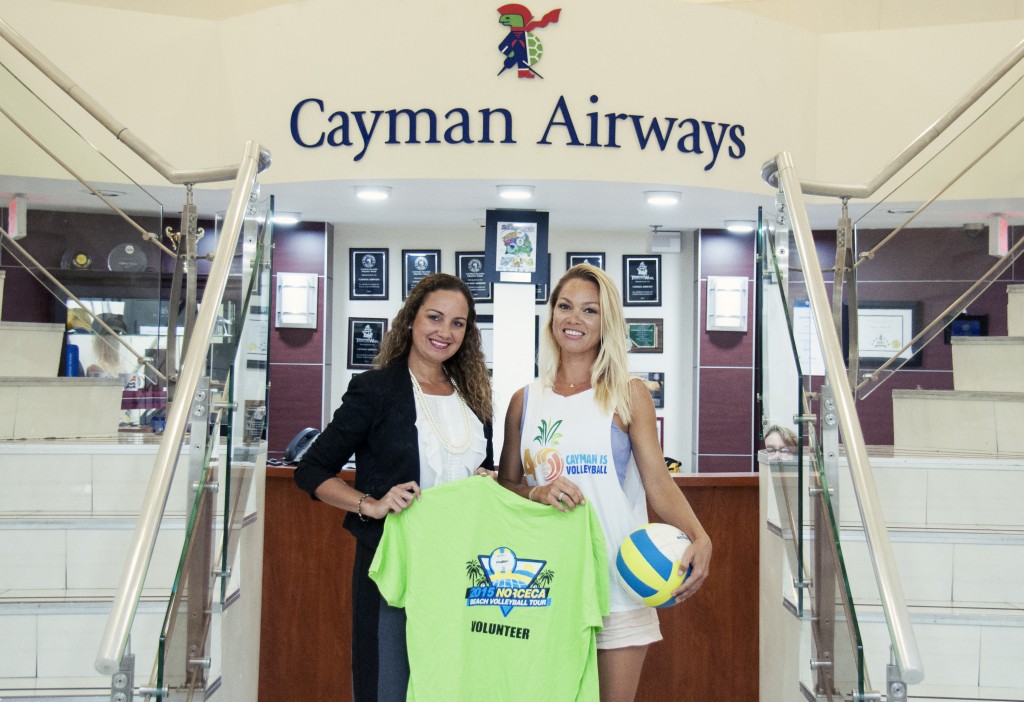 Cayman Airways continues to show its support for the Cayman Islands Volleyball Federation (CIVF) by sponsoring the upcoming annual NORCECA Beach Volleyball Tournament, taking place at the end of April.
Mrs. Olivia Scott-Ramirez, Marketing and Public Relations Manager for Cayman Airways, said Cayman Airways has been a proud sponsor of the NORCECA Beach Volleyball Tournament for many years.
"The tournament does an impressive job of promoting Cayman as a premier sporting destination, as well as showcasing our beautiful Seven Mile Beach to an international audience," she said.
"By providing flights for players, delegates and referees, Cayman Airways is able to help bring international competitions like NORCECA to Cayman's shores, and as the National Airline of the Cayman Islands we are proud to be associated with an event that has developed into one of the most popular international beach volleyball tournaments with a wealth of talent expected from the local and overseas athletes."
Kennedy McGowan, President of CIVF, thanked Cayman Airways for its ongoing support. "We are so pleased Cayman Airways are once again supporting the NORCECA Beach Volleyball Tournament. The tournament is one of the biggest events in Cayman's sporting calendar and the support we receive from our sponsors is vital to its success, as well as raising awareness of the sport, both locally and further afield," he said.
"The tournament offers the people of the Cayman Islands the opportunity to see what a great sport beach volleyball is and to get them really excited about the game."
The 2017 tournament will see athletes from 16 countries take to the courts beside Calico Jacks on Friday April 21, Saturday April 22 and Sunday April 23, competing for the top spots in both themale and female volleyball divisions. Tickets for the event are now on sale at the Epic Day office at The Strand on West Bay Road.
---